The Problem Solving Cube
006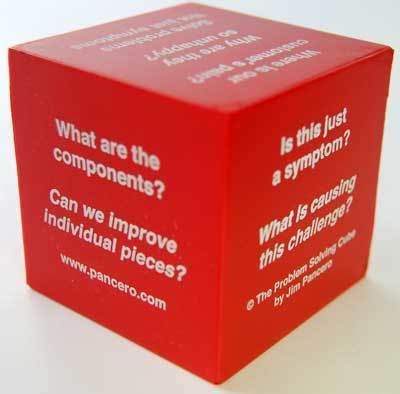 Separating Problems from Symptoms
The best way to separate and identify selling problems from symptoms is to expand your questioning and thinking by utilizing "The Problem Solving Cube." The best way to see a different solution is to look at something with different eyes, from a different angle or with a different direction. With the "Problem Solving Cube" you have six different sides or angles to evaluate your problems.
The six sides of the "Problem Solving Cube:"
"What is causing this challenge?"
"Why are they so unhappy?"
"Can we improve individual pieces?"
"Can we initiate instead of just responding?"
"What can we do earlier?"
"Communicate earlier or better?"
Includes 4-page guide on how to use with your team.