Jim's Clients
A partial listing of Jim's clients and client testimonials. Discover who Jim has helped achieve a competitive advantage!
AMERICAN INSTITUTE OF STEEL CONSTRUCTION (AISC)
AMERICAN MACHINE TOOL DISTRIBUTORS ASSOCIATION (AMTDA)
AMERICAN SUPPLY ASSOCIATION (ASA)
AMERICAN VETERINARIANS DISTRIBUTORS ASSOC. (AVDA)
ASSOCIATION FOR HIGH TECHNOLOGY DISTRIBUTORS (AHTD)
CERAMIC TILE DISTRIBUTORS ASSOC. (CTDA)
COMMERCIAL VEHICLE SOLUTIONS NETWORK (CVSN)
ELECTRICAL APPARATUS SERVICE ASSOCIATION (EASA)
EQUIPMENT MARKETING & DISTRIBUTION ASSOC. (EMDA)
FLEXOGRAPHIC PRE-PRESS PLATEMAKERS ASSOCIATION (FPPA)
FOOD INDUSTRY SUPPLIERS ASSOCIATION (FISA)
HEATING AIR-CONDITIONING REFRIGERATION DISTRIBUTORS INTERNATIONAL (HARDI)
IDENTIFICATION SYSTEMS DISTRIBUTORS ASSOCIATION (ISDA)
INDUSTRIAL DISTRIBUTORS ASSOC. (IDA)
INTERNATIONAL BUSINESS BROKERS ASSOCIATION (IBBA)
INTERNATIONAL SANITARY SUPPLY ASSOCIATION (ISSA)
MACHINERY DEALERS NATIONAL ASSOC. (MDNA)
MATERIAL HANDLING EQUIPMENT DISTRIBUTORS ASSOCIATION (MHEDA)
NAHAD – THE ASSOCIATION FOR HOSE AND ACCESSORIES DISTRIBUTION
NATIONAL AGRI-MARKETING ASSOCIATION (NAMA)
NATIONAL ASSOCIATION OF CHEMICAL DISTRIBUTORS (NACD)
NATIONAL ASSOCIATION OF ELECTRICAL DISTRIBUTORS (NAED)
NATIONAL ASSOCIATION OF FLOUR DISTRIBUTORS (NAFD)
NATIONAL ASSOCIATION FOR RETAIL MARKETING SERVICES (NARMS)
NATIONAL ELECTRICAL MANUFACTURERS REPS ASSOCIATION (NEMRA)
NATIONAL PRECAST CONCRETE ASSOCIATION (NPCA)
NATIONAL SPA & POOL INSTITUTE (NSPI)
NATIONAL WELDING SUPPLY ASSOCIATION (NWSA)
NORTH AMERICAN WHOLESALE LUMBER ASSOC. (NAWLA)
OUTDOOR POWER EQUIPMENT & ENGINE SERVICE ASSOC. (OPEESA)
PACKAGING MACHINERY MTF. INSTITUTE (PMMI)
PLASTIC PIPE AND FITTINGS ASSOCIATION (PPFA)
POLYURETHANE MANUFACTURERS ASSOC. (PMA)
WHOLESALE FLORIST AND FLORIST SUPPLIER ASSOCIATION (WF&FSA)
21ST CENTURY EQUIPMENT
3M
ADT
AIREFCO INC.
AIR LIQUIDE AMERICA SPECIALTY GASES LLC
ALLIED BUYING CORP
ALLSTATE INSURANCE
ALEXANDER LUMBER
AMERICAN HONDA MOTOR CORPORATION
AMWAY/Quixtar CORPORATION
ARAMARK VENDING
AURORA CASKET COMPANY
AUTO CARE ASSOCIATION
AVAYA COMMUNICATION
BASDEN STEEL
BOSCH PACKAGING TECHNOLOGY, INC.
BOSCH-PHARMA USA
BRANDT HOLDINGS COMPANY
BRIDGESTONE FIRESTONE
BRUNSWICK BOWLING AND BILLIARDS
BUILDERS FIRSTSOURCE
CAMFIL CLEAN AIR SOLUTIONS
CANSAVE BUILDING MATERIALS
CAPITAL FINANCIAL GROUP
CATERPILLAR
CERTIFIED ANGUS BEEF
CHG HEALTHCARE SERVICES
CIMARRON TRAILERS
COPESAN SERVICES
DANA
DESPATCH INDUSTRIES
DOW AGROSCIENCES
DURO-LAST ROOFING
ELI LILLY AND COMPANY
ENCOMPASS INSURANCE
ELLINGSON COMPANIES
EVERGLADES FARM EQUIPMENT
EXPRESS SCRIPTS
EZ GO GOLF CARTS
FARM CREDIT MID-ATLANTIC
FARMLAND FOODS
FEEDRITE OF CANADA
FIRESTONE INDUSTRIAL PRODUCTS
FIVE STAR PROFESSIONAL
GAMETIME INC
GCC OF AMERICA CEMENT MANUFACTURING
GenNextHD
GREAT LAKES FASTENERS
GREENMARK EQUIPMENT
GROPPETTI AUTOMOTIVE
GROWMARK, INC.
HAULMARK
HONEYWELL
HORIZON MILLING
HTE TECHNOLOGIES
HYDRADYNE LLC
IDEALEASE
INTERNATIONAL TRUCK PARTS DIVISION
INTERSTATE BATTERIES
JOHNSON ELECTRIC
KAMAN INDUSTRIAL DISTRIBUTION INC.

KODAK POLYCHROME GRAPHICS
KONECRANES
KONICA MINOLTA
LIFE FITNESS
LINTECH INTERNATIONAL, LLC
MARQUETTE FINANCIAL COMPANIES
MAUI JIM SUNGLASSES
MILL CREEK LUMBER
MILL CREEK CARPET & TILE
MILLER-VALENTINE
MYCOGEN SEEDS
NAVISTAR FINANCIAL
NELSON INTERIORS
NOHAVA CONSTRUCTION
NORANDEX
NORTHERN TECHNOLOGIES
NSK PRECISION AMERICAN, INC.
OCEAN VIEW FLOWERS
OLMSTED-KIRK EQUIPMENT & SUPPLY
ORR SAFETY CORPORATION
PAUL MUELLER COMPANY
PEMCO INSURANCE
PHILLIPS PET FOOD & SUPPLIES
PLAINS EQUIPMENT GROUP
PRIDESTAFF
PRO-BUILD
PRO-LINK PROFESSIONAL CLEANING SOLUTIONS BUYERS GROUP
RDO EQUIPMENT CO.
REDKEN 5th AVE NYC
RIDLEY FEEDS
ROCK-TENN CORPORATION
SAFCO PRODUCTS COMPANY
SATISFYD
SELECT SIRES
SIMPLICITY MTG. Inc.
SMITH BUCKLIN ASSOCIATION MANAGEMENT COMPANY
SOMERO ENTERPRISES INC
SOUTHEASTERN PAPER GROUP
SPRAYING SYSTEMS CO.
STEVENS WORLDWIDE VAN LINES
STIHL, INC
STAUFF CORPORATION
SUNSOUTH, LLC
SUPREME CORPORATION
SWISH MAINTENANCE LTD
TIME WARNER
TULSA POWER
TXI CHAPARRAL STEEL
ULBRICH STAINLESS STEELS & SPECIAL METALS
UNITED PIPE & STEEL CORP
UNIVERSAL TRAILER CORPORATION
USBANCORP
VOLVO FINANCIAL SERVICES
WARN INDUSTRIES
WASHINGTON MUTUAL
WA WHITNEY
WINTHROP RESOURCES CORP
WORKHORSE CUSTOM CHASSIS
WORLD WIDE SIRES, LTD
WORTHINGTON INDUSTRIES
Book Jim Now for Your Event!
Keynote speaker, Half or Full Day Sessions, Breakouts, Consulting or Multi-day Training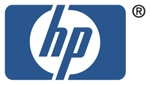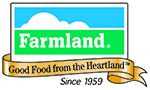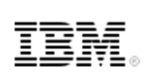 JIM PANCERO, CSP, CPAE
Hall of Fame Speaker & Thought Leader
2006 Robin Hill Lane, Carrollton, TX 75007
800.526.0074 or 952.913.8998