Jim's Latest Sales Management Video Training
"Managing & Coaching The Sales Team"
"You Can Always Sell More - How to Improve Any Sales Force"
Fourteen Class Video Series by Jim Pancero
Jim Pancero's "information-intensive" online learning program...
...will teach you the most critical skills, processes and stepped-structures of successful sales leadership. Each of your fourteen classes covers a different area critical to the long-term success of any sales team. Whether managing a team of rookies or seasoned pros, this program will show you how to be a stronger selling process coach and leader of your team. Program includes 14 classes of 10 to 20 minutes of high-content video per class as well as student testing and detailed student action guide.
Order Your Course Today!
$675.00 / Student
Clicking 'Purchase' button will redirect to our publishers
secure site.
SECTION I – Are You "Good Enough as a Sales Manager to Get Better?"
Learn the critical awareness and attitudes necessary for success as the leader of a sales team
Class #1 – "What is the Job of a Sales Manager?" (15:20 min.)
The definition of a successful sales manager and leader
The four goals of shifting behaviors as a sales manager
The key balance points for successful sales managers
The four steps of all quality improvement programs to improve your sales team
SECTION II – How to Become a Sales Manager, Coach and Leader
Learn the skills to help each unique sales person on your team achieve more than they would have achieved if just left alone
Class #2 – "Are You a Sales Leader...or Just a Sales Manager?" (12:59 min.)
Are you investing your sales leadership time as a manager or a leader?
The differences (and impact) of re-actively supporting versus proactive coaching and leading a sales team
What is the best blend of communications with your sales team?
Understanding and mastering the matrix of successful sales leadership
Class #3 – "The Reality of Sales Leadership – Different People Need to Be Managed and Motivated differently"  (20:21 min.)
The unique attributes of sales professionals, and why that makes them so hard to coach and lead
Invalid assumptions of experienced sales pros and their managers
The four rules of motivation
How to create the best motivational environment for your unique sales team
Class #4 – "How to Master the Values of a Sales Leader" (17:55 min.)
Have you earned the right to coach and lead a sales team?
How to master the five central values of sales leadership
How to become more of a coach and leader and less of a "Head Doer"
Class #5 – "The Role of a Sales Manager on a Sales Call" (10:54 min.)
Positive (and negative) reasons for a sales manager to go on a sales call
How and when to step in and interrupt a sales call
Understanding how to master the three levels of persuasive communications
How to team sell on a sales call
SECTION III – How to Persuasively Coach, Train and Strengthen Your Sales Team
Learn the best steps, skills and structures required to train, coach and lead your sales team
Class #6 – "How to Strengthen Your Coaching Skills" (14:28 min.)
How to increase your persuasive coaching skills
How to measure incremental change
How to conduct in-house sales training
The best four questions to ask when coaching and training your team
Class #7 – "How to Build a New Sales Team...or Improve an Existing One" (13:47 min.)
The four selling skills needed on any successful sales team
Suggested steps and efforts to build a sales team made up of new people
Suggested steps and efforts to build (or strengthen) an existing experienced sales team
Understanding and mastering the language of "The Coaching Zone"
Class #8 – "How to Train a New Hire/Entry Level Salesperson" (14:09 min.)
Six ideas to help you train a newly hired/entry level sales person
How to develop an entry level training manual and stepped training process
How to establish ongoing one-on-one new hire coaching sessions
How to utilize role playing and practice sales calls
SECTION IV – How to Improve a Salesperson's Selling Skills and Abilities
Learn how to build the most critical operational, tactical and strategic selling skills within your sales team
Class #9 – "How to Improve Attitude and Energy Selling Skills" (13:39 min.) 
Five ideas to improve a salesperson's attitude and energy
How to coach and lead an emotional sales team
How to increase energy and effort to increase sales
How to ask permission to help your team members make more money, get better and sell more
Class #10 – "How to Improve Operational Selling Skills" (17:08 min.)
Understanding how to coach to the steps of a sales call
The three consistent operational selling weaknesses faced by all sales pros
Understanding how your team's mastery of the steps of a sales call directly impacts your brand, value and competitive advantage
Class #11 – "How to Improve Tactical Selling Skills" (9:39 min.)
Understanding how tactical selling skills provide control and multiple-stepped thinking and planning within a sales team
The three most critical tactical skills your sales team needs to master
How to best stabilize and protect your most important customers
How to adjust your team's selling language as they get higher, wider and deeper within their important accounts
Class #12 – "How to Maintain and Grow Your Team's Most Important Customers" (10:28 min.)
The four levels of sales professionals, and how to earn a higher position within a customer
The "What are you doing to support your best customers?" test
How to offer proactive "Wow factors" to your team's most important customers
How to conduct strategic account planning
Class #13 – "How to Improve New Business Selling Skills" (15:05 min.)
How to lead a team to thinking and planning more moves ahead than your competitors
How to define (and strengthen) your team's "Identify to close" multiple stepped selling process
How to lead your sales team through the eight tactical steps of the new business selling process
Class #14 – "How to Improve Strategic Selling Skills" (16:10 min.)
How to strengthen the selling philosophies, values and competitive uniqueness of your team
How to overcome the four most consistent problems with a sales team's message of value and uniqueness
How to utilize the four core values of buying to increase your team's competitive selling language
Order Your Course Today!
$675.00 / Student
Clicking 'Purchase' button will redirect to our publisher's secure site.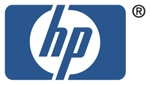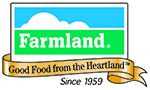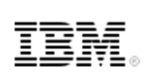 JIM PANCERO, CSP, CPAE
Hall of Fame Speaker & Thought Leader
2006 Robin Hill Lane, Carrollton, TX 75007
800.526.0074 or 952.913.8998