Selling Today - A 10 Minute Overview
You Are Not In A Price Driven Market!
Google Has Screwed Up the Salesperson's Life
Your Price Is Too High - 7 Steps to Defending Price
Sales Calls - Gain Control with Five Quick Questions
Proactive Customer Service - Initiate Ideas
How to Sell Your Way Out of a Tougher Economy
Are You Selling to Their FUD Factor? (for sales reps)
Sales Has Dramatically Changed in the Last 5 Years
How Can We Improve Our Customer Service?
Moving Service Levels to Amazing - One Hour Webinar
Improving Your Trade Show Selling Skills
What Happens if Your Key Contact is Gone?
Are You a Painter or a Printer? (for sales reps)
Are you really customer focused? (for sales reps)
The Five Buying Questions
How Can I Get a Buyer to Return My Calls?
Sales Campaigns Will Increase Competitive Value and Uniqueness
How Do I Close More Business?
Moving Your Customer Service from Assumed to Amazed!
Why Tactical and Strategic Skills are Important
Lack of Operational Skills is Affecting Your Strategy
Sales Reps, You Are Not In A Price Driven Marketplace!
Book Jim Now for Your Event!
Keynote speaker, Half or Full Day Sessions, Breakouts, Consulting or Multi-day Training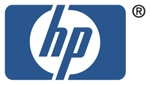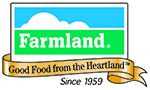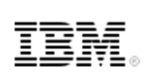 JIM PANCERO, CSP, CPAE
Hall of Fame Speaker & Thought Leader
2006 Robin Hill Lane, Carrollton, TX 75007
800.526.0074 or 952.913.8998